Iraq: Stop Blocking Demonstrations


Iraqi authorities should stop blocking peaceful demonstrations and arresting and intimidating organizers, Human Rights Watch said today. Iraqi security forces should also respect the right of free assembly and use only the minimum necessary force when violence occurs at a protest.

After thousands of Iraqis took to the streets in the summer of 2010 to protest a chronic lack of government services, Iraqi authorities cracked down on demonstrations. The Interior Ministry issued onerous regulations about public protests, and the prime minister's office apparently issued a secret order instructing the interior minister to refuse permits for demonstrations about power shortages. In the past few months, the government has refused to authorize numerous requests for public demonstrations, with no explanation. Authorities have also arrested and intimidated organizers and protesters, and policing actions have led to deaths and injuries. The clampdown has created a climate of fear among organizers and demonstrators.

"To take away the rights and freedoms Iraqis have been promised in exchange for all the suffering they have endured since the war is to add insult to injury," said Sarah Leah Whitson, Middle East director for Human Rights Watch. "When will Iraqi officials learn that silencing the voice of the people is only a formula for strife?"

In recent months, public frustration has mounted across Iraq at the government's inability to provide sufficient electricity and other basic services. With as little as a few hours of electricity a day in many areas, and with summer temperatures soaring to 50 degrees Celsius, demonstrations broke out across the country in June. The protests in Basra culminated on June 19, when security forces killed two protesters and wounded two others after demonstrators tried to force their way into the provincial council building.

Other demonstrations started to spring up around Iraq with some turning violent, injuring some protesters and police. In an attempt to calm public furor, Prime Minister Nuri al-Maliki replaced the electricity minister, and several government officials promised to improve services and to investigate the lethal actions by security forces. However, behind the scenes, Iraqi authorities have moved to prevent other demonstrations and to target organizers for arrest or harassment.

New Regulations

On June 25, the Interior Ministry issued new regulations with onerous provisions that effectively impede Iraqis from organizing lawful protests. The regulations require organizers to get "written approval of both the minister of interior and the provincial governor" before submitting an application to the relevant police department, not less than 72 hours before a planned event. The regulations fail to state what standards the Interior Ministry, governors, or police may apply in approving or denying demonstration permits, effectively granting the government unfettered power to determine who may hold a demonstration. It is not clear whether an organizer can challenge a permit denial.

These regulations undermine guarantees in the Iraqi constitution of "freedom of assembly and peaceful demonstration." The International Covenant on Civil and Political Rights (ICCPR), to which Iraq is a state party, also guarantees the right to peaceful assembly and to be free from arbitrary arrest and detention. The ICCPR makes clear that restrictions on peaceful demonstrations should be exceptional and narrowly permitted, only if found to be "necessary in a democratic society" to safeguard "national security or public safety, public order (ordre public), the protection of public health or morals or the protection of the rights and freedoms of others." Iraq's grant of over-broad approval authority to government agents fails to meet the narrow criteria international law allows for limits on the right to assembly, Human Rights Watch said.

The Interior Ministry regulations are also problematic because they explicitly permit Iraqi security forces to use unlimited force against protesters, whether proportional or not, Human Rights Watch said. The regulations state that, in the case of any violence occurring during a demonstration, "all known methods to disperse protesters will be used."

On September 5, a high-ranking Interior Ministry official told Human Rights Watch that on the day the new regulations were promulgated, the prime minister's office sent a secret order to the ministry instructing Interior Minister Jawad al-Bolani to deny approval for all demonstrations dealing with electricity shortages or other government services, and telling him to "make up excuses if needed."

"Squashing Iraqis' ability to express their grievances about the government's failure to provide basic services certainly only makes people angrier and more frustrated," Whitson said. "If the government can't even provide electricity to Iraq's cities and towns, it should at least allow public complaints."

Falah Alwan, president of the Federation of Workers' Councils and Unions in Iraq, told Human Rights Watch that since the new regulations were introduced, "it has become impossible to get permission to protest the government's failure to provide services, so people stop trying." Alwan, who has organized dozens of marches and protests since 2003, said that the law effectively bans demonstrations.

"It amounts to the same thing," he said. "When we try to get a permit from the Interior Ministry, we either get no response, or they keep telling us that they are 'checking on it.' After a while, organizers just give up."Four other would-be organizers told Human Rights Watch that they have not received permits - or responses to permit requests - in the months since the regulations went into effect.

"After I told them that we were going to protest in solidarity with the Basrans and against the power shortages, I was redirected from one Interior Ministry building to another for over a week, with each saying it was not their responsibility to help me," said Rashid Ismail Mahmoud, of the Worker-Communist Party of Iraq. Mahmoud tried to get permission for a small gathering at Baghdad's traditional protest site, Firdos Square.

"I finally told an officer that if they were going to purposely withhold permission, we would protest anyway, as was our right," Mahmoud said. "He threatened that there were orders to disperse illegal demonstrations by firing over their heads and to arrest everyone involved."

At one unauthorized demonstration in the southern city of Nasiriyah on the evening of August 21, clashes between police and protesters injured about 16 people, on both sides, news reports said. Security forces arrested 37 people and fired water cannons and used batons to disperse the protest, while demonstrators threw rocks and sticks. An Associated Press journalist, Akram al-Timimi, who witnessed the protest, said that organizers in the area are now afraid to identify themselves, and that the behavior of the security forces raised tensions and made the situation much worse.

"The police acted very aggressively and started to fire their guns over the heads of the people," he told Human Rights Watch. Security forces prevented news cameramen from filming the event and, al-Timimi said, beat up one television correspondent and smashed his camera.The next day, Vice-President Adel Abdul-Mahdi condemned authorities for their response to the protest.

"Peaceful demonstrations that respect the public interest and public property are one of the means of expression guaranteed by the constitution and Iraqi law," read the statement, which was sent to Human Rights Watch. "It is the duty of the security forces to protect the demonstrators, not to harm and arrest them.... We call upon the local government and security forces to abide by the law and stay within the limits of its powers and to listen to the requests of the protesters and citizens. Instead of using force and oppression, they should work to address the deterioration of government-provided services."

At a protest decrying water shortages on August 11 in the northern city of Chamchamal, security forces demanded footage from a cameraman that showed them firing over the heads of protesters. According to witnesses, security officials fired at the journalist after he refused and ran away."What happened in Chamchamal is absolutely outrageous," said a statement by Reporters Without Borders. "Journalists are often the targets of verbal threats or physical violence from the security forces, but this time the security forces deliberately fired on a journalist in the middle of a city street."

Targeting Organizers

Immediately after the death of the two protesters at the June 19 Basra demonstration, Iraqi authorities moved on the organizers, arresting at least two suspected organizers in the following days. On June 22, Iraqi Army forces raided the house of a suspected organizer, Matham Kadhem, who was not home. Basra local officials and media reports said that the soldiers arrested Kadhem's two sons and told his family they would be held until Kadhem turned himself in.

"This is completely unacceptable," Ahmed al-Sulaiti, deputy head of Basra Provincial Council, told Human Rights Watch on September 8. "We [in the local government] made many calls to security forces, telling them to stop targeting the organizers of the protest. This was not about security, but was politically motivated."

One of the organizers of the Basra demonstration who spoke to Human Rights Watch said: "Three of us went into hiding. Those who weren't arrested were harassed. Soldiers would come to my neighborhood every day and question me about what I was doing, where I was going, and who I was meeting.... Treating me as though I was a criminal was a message to me and to others to not take part in organizing."

The regulations require protest organizers to register with the Interior Ministry, causing concern among some activists that they will be targeted for harassment or worse. An organizer from Baghdad told Human Rights Watch: "The government's reactions in Basra have really affected people in the rest of the country. Now, I'm trying to organize a demonstration in Baghdad about employees' rights, and it is difficult. Not only are organizers afraid now, but many regular people do not want to be a part of any demonstration because of the chance of being arrested, and they are fearful of how security forces will use violence to break up the crowd."

"This is all too reminiscent of Iraq's bad old days of scaring activists into keeping their mouths shut and their heads down," Whitson said. "Iraqis who care about what's happening in their country and want to voice their opinions about the country's problems should be celebrated, not intimidated."While the crackdown has focused primarily on preventing demonstrations about the lack of government services, other protests have not been immune to government interference - even if organizers have proper permits.

On September 7, security forces prevented protesters urging Iraq's political parties to form a government from continuing along their planned route in Baghdad even though organizers had all the necessary permits from the Interior Ministry, including written permission from the interior minister himself, and the route was pre-approved by government and security officials. The protest, organized by the Iraqi Al-Amal Association, a human rights nongovernmental organization, was scheduled to be held in front of Parliament, where the organization had held protests over the years without incident.

"Our organization has a history of many peaceful demonstrations, but we were suddenly not allowed to [proceed]," said Al-Amal's secretary-general, Hanaa Edwar. After speaking to security officials on the phone, she was told that, by order of the prime minister's office, no demonstration would be permitted."Today, they are preventing peaceful, legal demonstrations," she told Human Rights Watch. "Tomorrow, we are afraid they will do more than this."

Report compiled by Human Rights Watch
Email This BlogThis! Share to Twitter Share to Facebook Share to Google Buzz
0 comments


Christian Community of Iraq has Halved
The number of Christians in Iraq has dwindled to half of what it was before the American invasion in 2003, an Iraqi official said.Abdallah Al-Nofali, head of the government's Bureau for the Endowments of Christians and Other Religions, said in an interview with the Arab daily A-Sharq Al-Awsat that according to a recent survey some 40 percent of Iraqi refugees in Syria are Christian.According to UN statistics, 1.5 million Christians of different sects were living in Baghdad before the American invasion.

"The majority of Christians left Iraq because of religious persecution by extremists," Joe Obayda, an Iraqi ex-pat living in England told The Media Line. "Today there are less than 500,000 Christians left in Iraq."Obayda is a member of the executive council of Iraqi Christians In Need (ICIN), a British charity set up in May 2007 to address the influx of Christians leaving Iraq.He said that his charity helped both Christian Iraqi refugees in neighboring Arab countries and internally displaced Christians in Iraq.Obayda said that his cousin was forced to flee Iraq after militants tried to forcefully convert his daughters to Islam and demanded money from him.

He added that the United States was partially to blame for the plight of Iraqi Christians."The Americans did not foresee the problems that would occur [as a result of the invasion], even though they should have," he said. "Now that the Americans have left Iraq, the Christians will become a greater target than they already are."UNHCR Public Information Officer in Syria Farah Dakhlallah said that the refugees of Syria are predominantly Muslim, not Christian.

"UNHCR currently provides protection and assistance to almost 152,000 registered Iraqi refugees in Syria," Dakhlallah told The Media Line. "The refugee population, like Iraqi society, is diverse in terms of ethnicity, religion and socio-economic status. The majority of those registered with UNHCR are Sunni Muslim at 62 percent, then come the Shia Muslims at 19 percent and the Christians at 11 percent."

"The Syrian Government counts over 1 million Iraqi refugees in Syria," Dakhlallah added. "UNHCR cannot reliably verify this figure. We can only account for the number of refugees registered with us, which currently stands at about 152,000."Dakhlallah said that Iraqi Christians, like members of other religious groups, might benefit from community networks such as faith-based charities."We assist refugees according to their needs, based on their level of vulnerability," Dakhlallah said.

Meanwhile, the intention of Florida reverend Terry Jones to burn a copy of the Quran on September 11 hit Iraqi Christians hard.William Wardah, president of the Iraqi Hammurabi Human Rights Organization said that Christians are always the first victims of provocative anti-Muslim protests abroad."On September 9, eleven churches in Baghdad were threatened," he told The Media Line. "The police placed churches and Christian institutions under increased surveillance."

"Many Christians in Baghdad were verbally abused, especially in 'hotter' areas of the city," Wardah said. "They were told: 'this time you [the Christians] provoked us, it wasn't us who provoked you."Wardah blamed the American presence in Iraq for Christian suffering in the country."Hatred for Christians here is a reaction to American activities in Iraq," he said. "I even raised this issue with the American Ambassador."

"Innocent Christians always pay the price for statements like those made by Pope Benedict XVI and President Bush in the past," Wardah added. "Christians have lived alongside Muslims for centuries, and there weren't many problems."Canon Andrew White, the vicar of St. George, Iraq's only Anglican Church said that Christians lived under severe threat in Baghdad."It has been very bad, but things have quieted down a bit over the past few days," he told The Media Line. "We've had many Christians killed."

White said enraged Muslims told him that Christians were no longer respecting the Prophet Muhammad.Joe Obayda was not optimistic about the future of Christians in Iraq."Their situation is very difficult. Only last week the Syrian-Catholic church in Basra was bombed, but nobody mentions this."


Written by David E. Miller. Copyright © 2010 The Media Line. All Rights Reserved.

Email This BlogThis! Share to Twitter Share to Facebook Share to Google Buzz
0 comments


One-Fifth of Iraqis Illiterate

The Iraqi Ministry of Education issued a statement that almost one fifth of the population is illiterate and established a link between violence and the remarkable increase in dropout numbers.

Official figures of Iraqi illiteracy coincided with those issued by U.N. organizations and which estimated that one fifth of Iraqi adults, that is between the ages of 10 and 49, do not know how to read or write, the London-based newspaper al-Hayat reported Wednesday.The waves of violence that swept the country since the 2003 U.S.-led invasion played a major role in increasing the illiteracy rate in Iraq, said Walid Hassan, Ministry of Education spokesman.

"The high level of illiteracy since the invasion is mainly because children drop out of schools in order to work and support their families after they lost everything in the war," he said in the statement.The war also made it difficult for the government to apply the obligatory education law and which penalizes families for not sending their children to school or for allowing them to drop out before completing their elementary years.

The political instability the country has been suffering from since 2003, the statement said, led to the absence of a comprehensive educational strategy and the lack of proper funding."There isn't enough coordination between the relevant parties—the government, the private sector, and civil society."

The statement added that besides the need for devising new strategies and developing school curricula, centers for educating adults have to be established in order to teach illiterate Iraqis who are past school age."We have already opened a couple of those in several governorates and prepared curricula that suit the age and skills of students, yet this needs an entire budget."

Illiteracy rates

According to the ministry statement, the percentage of illiteracy among Iraqi women is 24%, which is more than double the percentage among women (11%). As for children of both sexes, around 19% between 10 and 14 years old don't go to school.

Illiteracy rate differs according to regions as it reaches 25% in the countryside and does not exceed 14% in urban areas. The percentage differed according to governorates as it reached its lowest in Diyala, Baghdad, and Kirkuk and its highest in Duhok and Sulaymaniyah in the Iraqi Kurdistan autonomous region.In the mid-1980s, Iraq was listed as an illiteracy-free country after the government launched an expansive campaign to eliminate illiteracy. The campaign involved enrolling illiterate Iraqi living in remote villages and towns in schools where they are obliged to study for six years.

(Al Arabiya Translated from Arabic by Sonia Farid).


Email This BlogThis! Share to Twitter Share to Facebook Share to Google Buzz
0 comments


Illiteracy rates are high in Kurdistan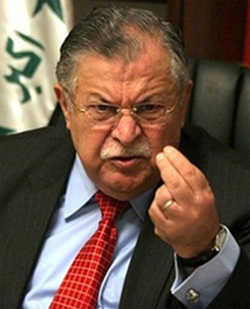 One in five Iraqis aged 10 to 49 cannot read or write, with large discrepancies in literacy levels between men and women, a report by United Nations has found.The report, released by the UN Inter-Agency Information and Analysis Unit, found that illiteracy among women in Iraq (24%) is more than double that of men (11%) while inhabitants of rural areas are much more likely to be illiterate (25%) than those in urban areas (14%).

The areas worst affected by illiteracy are the Kurdish provinces of Duhok, Erbil and Sulaimaniyah in Iraq's north, and the predominantly Shiite provinces of Wassit, Qadissiya and Muthanna in the south."In general, Iraq is one of the better countries in the region in terms of illiteracy," Nour Dajani, an education program specialist in Iraq for the United Nations Educational, Scientific and Cultural Organization (UNESCO), said."In the 1980's Iraq was recognized by UNESCO as achieving zero illiteracy. It was one of the few countries in the world to do so."Dajani said that the UN financial sanctions imposed on Iraq in 1990 have had a disastrous effect on Iraq's educational system."Under the embargo they were not allowed to buy anything, including books and pencils," she said.

UNESCO hopes to reduce illiteracy in Iraq by 50% before the year 2015.Several programs run by UNESCO in Iraq aim to reintegrate school dropouts in formal educational systems, as well as create parallel informal educational frameworks where literacy classes took place alongside vocational training.A large-scale media campaign initiated by the Iraq?s Ministry of Education is also planned to counter school dropout and inform Iraqis of the need for education.The United Nations defines literacy as the ability to read and write a simple statement related to daily life, http://www.ekurd.net/ as well as basic numeric skills.

Firat News Agency
Email This BlogThis! Share to Twitter Share to Facebook Share to Google Buzz
0 comments


Iraqi Outrage at American Payout
Iraqis have reacted with disbelief and anger after their country agreed to pay hundreds of millions of dollars in compensation to American victims of Saddam Hussein.

The package, worth $400 million (Dh1.5 billion), will settle outstanding claims by US citizens who were caught up in the Iraq's invasion of Kuwait two decades ago. Hundreds of Americans were held as human shields by the former leader during the run-up to the 1991 Gulf War, with many saying they were tortured and subjected to psychological trauma. They have since sued the Iraqi government for financial damages.

Ordinary Iraqis were shocked by the news their government would make the payout, at a time when thousands of people are struggling with crippling poverty and the disastrous humanitarian fallout from the US-led invasion.Umm Samer, a mother of one from New Baghdad, a suburb of the city, burst into tears when she heard about the deal. Her 14-year-old son lost a leg when a US military vehicle accidentally ran over him five years ago.The family failed to get financial compensation from the US authorities, or aid from the Iraqi government, to help meet medical bills.

"It's impossible to imagine that our government will pay the Americans when our own people are still suffering from what the Americans have done here," she said. "For years I've watched my son in his pain; he still has health and psychological problems from having his leg amputated, but we've had no help from anyone."Along with other Iraqis, Umm Samer said the compensation payment would only be acceptable to them if they, like their US counterparts, were now allowed to sue the US government for damages."The Americans have fought for their citizens' rights against Saddam Hussein, now let our government ask for our rights," she said.

Another resident of New Baghdad, Ali Abdel Majeed, reacted with similar outrage over the compensation. His car was crushed when a US tank reversed over it in a skirmish with militants in 2006."I risked my life working with the interior ministry to save the money for that car," he said. "I wanted to go into business with it, but after the tank ran over it, there was nothing left. That cost me two years of my life."I'm furious that we are paying the Americans, especially for things that Saddam did. It doesn't make sense."

The US military did have a so-called "consequence management" system for quick compensation of damages, but payments were hard to access and the sums were paltry. A dead family member, killed accidentally by US forces, would result in a cash handout of $2,500, the maximum amount allowed for each claim. A blown-up house might merit $1,300, a damaged door $50.

Iraq's authorities have been reticent on the compensation settlement. The foreign ministry did issue a statement on its website confirming an agreement had been signed. It said the deal was aimed at helping to remove United Nations "Chapter 7" provisions currently imposed on Iraq, which include crippling sanctions levied against the former regime.Since 1994, Iraq has paid $30.15bn in reparations to Kuwait, with an additional $22.3bn still outstanding.Baghdad is required to put five per cent of its oil and gas revenues into the fund until all dues have been met, money it can ill afford given national budget deficits and overwhelming domestic needs.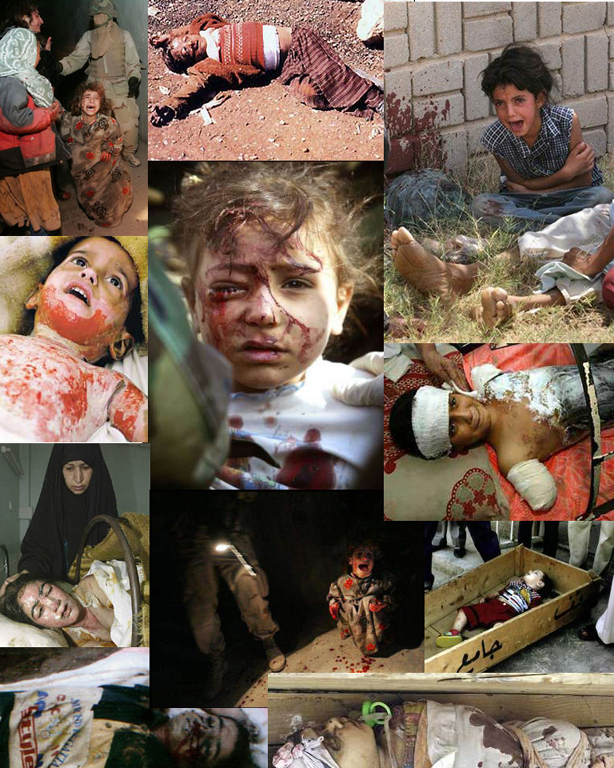 Iraqi finance officials said paying the US compensation made fiscal sense, and would help to prevent Iraqi overseas assets from being frozen in banks."By paying this money we are protecting Iraqi money," said Mudher Mohammad Saleh, counsel to the governor of Iraq's central bank. "If we didn't make this payment and settle this case, the US would freeze our money under Chapter 7 provisions."

Despite that reasoning, the payout remains highly controversial, particularly at a time when people's opinion of the government and of politicians has plunged to new lows. Elections were held more than six months ago and a new coalition administration has yet to be formed.While political factions horse-trade over the division of power, security has begun to fray dangerously.

The suggestion that US citizens were getting compensated for the psychological traumas inflicted on them by Saddam Hussein brought a sharp response from Abu Ghassan, a resident of Kut, 160km south-east of Baghdad.His wife had a heart attack when US forces mistakenly staged a dawn raid on their house, instead of the property next door, while trying to arrest a suspected militant more than two years ago.

"My family was terrified, my son still has nightmares about that and my wife has never recovered her health," he said. "The soldiers said sorry to us, but words don't pay medical bills."I'm angry that the Iraqi government is paying Americans when they should be paying us."In Baghdad, Ammer Zubaidi, a renowned Iraqi psychotherapist helping patients cope with the mental traumas of war, said he understood the US government's position in pushing for compensation.

"They have done what all governments must do for their people," he said."I now want to see our government do the same. If the Americans have hundreds of people with suffering trauma because of Iraq, Iraq has tens of thousands suffering because of America."I've got more patients than I can cope with, many of them are children who really need help and who are not getting it. I suggest our government draws up an invoice for all of this damage and sends it to Washington."

by Nizar Latif and Phil Sands, Foreign Correspondents