Email This BlogThis! Share to Twitter Share to Facebook Share to Google Buzz
0 comments


Killings in the wake of Saddam's hanging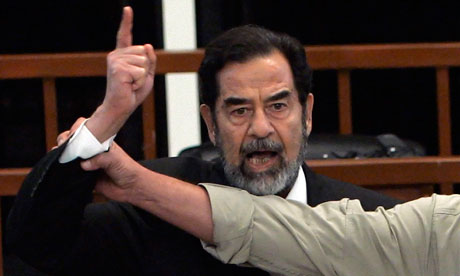 Being named after Saddam Hussein may have been a badge of honour for some Iraqis during his 30 years of rule but it later turned into a sentence of death for two of them, the war logs suggest.

In a previously unreported incident the logs recount that three corpses were found shot in the head near Baghdad five days after Saddam was executed by hanging on 30 December 2006. They carried notes saying the victims should have left Iraq. The dead
were two brothers, Hussein Saddam Hussein and Mustafa Saddam Hussein, as well as their mother, Sadiya Juweid.


Their killings apart, the only violence that followed Saddam's execution targeted Shias. The Iraqi government that appointed the
executioners who administered the death penalty was dominated by Shia politicians, and Shia guards were captured on a mobile
phone camera during the hanging jeering at the dictator just before he died.

In apparent revenge a person drove a van with a hidden bomb into a crowd at a market in Kufa, a Shia city in south-eastern Iraq.
The explosion killed 31 people and injured 44. The man suspected of driving the van to the site was a Sunni called Mustafa
Mohamed Ali Samarrai. An intelligence report says he was set upon by a lynch mob. Iraqi police pulled him away but "he died in
custody before arriving at the hospital".

The war logs show that US and British forces were on high alert after Saddam's hanging. They used drones to monitor protest
demonstrations by Sunnis but almost all passed off peacefully and with only small numbers of people in attendance. In Tikrit, Saddam's hometown, a Hunter drone watched 100 people emerge from the Saddam mosque and march down the road. They dispersed quietly after a couple of hours.


In Jawanah village in Nineveh province between 60 and 70 Saddam mourners gathered, some armed. Iraqi troops arrived on the
scene and reported shots. They returned fire, killing two men and wounding five others, the logs say.

Written by Jonathan Steele and published by the Guardian
Email This BlogThis! Share to Twitter Share to Facebook Share to Google Buzz
0 comments


Iraq Files: Iran's 'involvement'
On October 2005, US troops warned that Adnan al-Dulaymi, an Iraqi Sunni politician, would be the target of an assassination attempt. The hit would reportedly be carried out by "an Iranian trained insurgent cell" - led by a member of Iran's intelligence services.

The cell will be led by an Iranian intelligence officer named Dhia ((LNU),NFI. Dhia will travel into Iraq (IZ) with an Iraqi passport with the notation that he is mute. (Source comment: the reason for this notation is that Dhia speaks broken Arabic and would easily be detected as an Iranian.)

Iran's role in Iraq, like Syria's, is the subject of hundreds of reports, many of which suggest Tehran was heavily involved in
equipping and aiding Shia groups. These reports only tell one side of the story, of course, and a limited one at that; they lack
higher-level analysis, and many of them are based on interviews with informants of often-questionable credibility.

That being said, the reports allege extensive links between Iran and the militant groups. The militants often targeted Sunni
politicians, like al-Dulaymi, but other attacks were apparently intended to undermine confidence in the government.

A March 2007 report blames "Iranian intelligence agents" within Jaysh Al-Mahdi (JAM) and the Badr Corps of "influencing attacks
on ministry officials in Iraq"; their next target was to be the minister of industry, who survived an earlier assassination attempt in
Baghdad in 2006. "[This] is a media campaign designed by Iranian intelligence officers, to show the world, and especially the Arab
world, that the Baghdad security plan has failed to bring security to Baghdad," the US military concluded.

What is striking about the Iranian reports – separating them from the reports about Syria – is the apparent degree of integration
between Iran's security services and various militia groups operating in Iraq, particularly the Badr Corps and the JAM. In February
2007, a US army unit got word of a checkpoint manned jointly by JAM members and Iranian intelligence.

There are four UI JAM members with AK-47 assault rifles controlling the checkpoint. Along with the four JAM members, are two
UI Iranian intelligence officers, members of Badr Corp. NFI. These two Badr Corp members are in charge of the checkpoint.

Two years later, a US cavalry unit received reports that an Iranian intelligence agent was taking more aggressive action – staging
rocket attacks against the international zone in Baghdad, again acting as a member of the Badr Corps.

On the evening of 04MAY09, C/5-73 CAV received reports from 3 different informatns [sic] that [REDACTED] was an Iranian
intelligence agent and was responsible for the three 107MM rocket attacks from the Palestine street into the IX in the last 11 days...
during initial questioning the detainee admitted to being a member of Badr Corp.

One report recounted the arrest of Hajji Juwad, an alleged Shia militia leader, who targeted Sunni volunteers patrolling
neighbourhoods as part of the "Concerned Local Citizens" (CLC) programme.

Hajji Juwad is a historic Shia extremist militia leader associated with multiple attacks on coalition forces, including two
catastrophic attacks on COP Callahan. Reporting indicates that religious edicts are being issued by Shia extremists residing in Iran
to continue to attempt to dismantle the CLC organisation.

An equally serious set of allegations deals with Iran's alleged role in funneling weapons to armed Shia groups in Iraq.

Soldiers of Heaven

Iran's role in transporting conventional weapons across the border is made to seem serious, as literally hundreds of reports describe
JAM, the Badr Corps, and other groups receiving arms from Iranian agents. In October 2005, for example, US forces receive what
they assess to be a "credible" report that "Iranian intelligence operatives" are distributing machine guns, rocket launchers and
other arms to groups near the southern city of Basra.

The US has also long blamed Iran for some of the deadliest unconventional attacks in Iraq, particularly the growth in popularity of
explosively formed penetrators (EFP), an especially lethal form of IED.

It is difficult to determine from these documents whether those allegations are true – though in a few cases, they offer reason to
doubt the official US line. In February 2007, for example, the US claimed that a weapons cache uncovered in Hillah in Babil
province showed evidence of Iranian involvement. "The new evidence includes infrared sensors, electronic triggering devices and
information about plastic explosives used in bombs that the Americans say lead back in Iran."

But the actual report from that incident suggests a more complicated picture:Warrior 42 reports they have found books, some of
which are "Soldiers of Heaven" books who were individuals involved in Najaf.

[…] The first area identified contained 10x 107MM Iranian Haseb rockets and 10X J-1 PD rocket fuzes in a false compartment
under the bed of a red Chevy 1988 pickup truck. The second area contained 1X fully assembled 3-array EFP; 1X PIR and telmetry
device; 2X military style compases; 1X Garmin GPS; 1X sextant; and 1X 1-gallon oil jug filled with unknown explo [sic]

The rockets were indeed Iranian-made, but the "Soldiers of Heaven" literature was never publicly reported before. That was a Shia
group which fought a number of pitched battles with US forces in 2006 and 2007; a staunchly nationalist group with no known ties to Iran.

On the other hand, a raid the next week in Diyala uncovered a sizable cache of Iranian-made weapons, including EFP-making
materials.Notably, though, there appear to be no reports of US forces detaining Iranians with a direct involvement in building
EFPs. There is a great deal of guilt by association – caches of Iranian weapons often show up at "EFP-making sites" - but no
reports of direct involvement.

Gregg Carlstrom, AlJazeera.net
Email This BlogThis! Share to Twitter Share to Facebook Share to Google Buzz
0 comments


Iran plot attack on Green Zone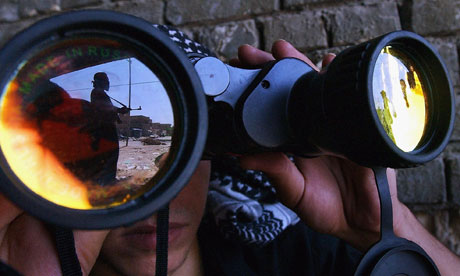 Iranian agents trained, armed and directed death squads in Iraq with the aim of killing senior Iraqi politicians and undermining British and US troops' operations, according to military intelligence reports in the war logs that the Guardian has examined.

One threat assessment mentions Iranian-supplied rockets containing "neuroparalytic" agents that are designed to incapacitate their victims while another warns that an armoured vehicle containing chemical gas is being prepared for a large-scale offensive, backed with multiple rocket launches, against the Green Zone in Baghdad where the US and British embassies and the main Iraqi government buildings are situated.

Several reports admit that their sources are untested or of low reliability. The secret logs' main evidence for Iranian involvement in Iraq since the US-led invasion in 2003 consists of low-level arms smuggling and the detention of Iranian nationals entering Iraq illegally.

The logs are not the definitive compilation of intelligence available to the UK and British authorities but it is noteworthy that they rarely mention Iranian links to improvised explosive devices (IEDs) used to kill British and American troops.

Among the more sensational reports is one on 31 October 2005 that says Iran's Islamic Revolutionary Guard Corps "directs Iranian-sponsored assassinations in Basra". The IRGC is said to provide various militias with instructions on whom to kill and how. It specifies whether to use a handgun or rifle and "what part of the target's body should be targeted, for example, the head, stomach, back or heart. If an order is given to assassinate multiple targets at the same time, the instructions for each target will be different in order to mislead investigators, news media and the public that it is a random act of violence".

. The report goes on to say that the assassins are militia members who have been infiltrated into the Iraqi police, in particular its antiterrorism unit.

The intelligence report says its information comes from an IraqiAlthough some of his reporting has been corroborated by independent reporting, "reliability has not been determined".

A week later, on 7 November 2005, an intelligence report says the IRGC smuggled 12 boxes of ammunition and two boxes of rockets to unknown individuals in Amara, a city close to the border in south-east Iraq where Britain had the lead responsibility within the multinational coalition. The rockets are possibly surface-to-air missiles, the report says. But the source does not know the intended recipients of the munitions, the log admits, and does not make clear whether he saw the shipments or only heard about them.

Another case where no hard evidence is given relates to a plan to assassinate Ayad Allawi, the former Iraqi prime minister. Under the heading "Threat of VBIED" (vehicle-borne improvised explosive device), an intelligence report says a pink Hyundai Accent "was allegedly brought into Iraq from Iran through northern Iraq for ultimate use" against Allawi or one of his "close political associates".

On 17 January 2006 a report says a weapons smuggler in southern Iraq sold 50 82mm "neuroparalytical" projectiles to a local group. The report does not identify the group and says it is difficult to make a proper threat assessment without knowing where the paralysing agent was obtained, what it consists of and how it would be included in the munitions. "Even if the group attempted to include a neuroparalytical agent on or in a projectile it is unlikely that this would be successful. The explosion from the munitions alone would destroy the neuroparalytical agent."

A potential attack on the Green Zone in Baghdad is ascribed on 31 March 2006 to "unidentified former members of Saddam Hussein's former intelligence team". They are said to be preparing to send a car bomb packed with rockets and missiles containing chemical gas. The car will be an armoured black GMC Suburban with tinted windows, in common use among US officials and contractors in the Green Zone.

As of 15 March the vehicle was in a village west of Baghdad, according to an intelligence report. "The vehicles came from Syria or Iran. No further information," it says. The vehicles and rockets will be fired by people unknown to the car bomb organisers. The aim of the rockets is to distract attention at a checkpoint to allow the car bomb to detonate at the checkpoint and spread gas across the Green Zone.

The threat posed by this potential attack is somewhat undermined by highly sceptical comments added to the intelligence report by 41D EOD, the explosive ordnance disposal section of the US Fourth Infantry Division. They say: "The VBIED described in this report is possible only if the VBIED constructor has extensive knowledge of explosives and the chemical applications of explosives. 4ID EOD also assessed that this configuration is not practical, but it is possible."

Iran is reported on 17 November 2006 to be offering new techniques to suicide bombers in Iraq. Instructors in Tehran explain how miniature cameras can be installed in a suicide vest to allow a controller to monitor the movements of the bomber towards the target. If the bomber fails to detonate his vest the observer can do it remotely. The intelligence report says Syria is engaged in the same process, sometimes rigging surplus US military uniforms with the tiny cameras. The report gives no source, nor does it say whether any such vests or coats have actually been found by western forces or officials.

Two weeks later an intelligence report says a blue cargo truck is to transport mortar rounds and launchers as well as IEDs hidden in furniture from al-Kut to Baghdad. Al-Kut is close to the Iranian border and the report says the explosives orginated in Iran, though it adds there are no details on the people organising the transport.

Harder evidence of Iranian involvement in destabilising Iraq surfaces mainly in the sighting or capture of arms and explosives. The reports assert that weapons come from Iran.

On 1 December 2006 a report says that a named commander from the Mahdi army of Moqtada al-Sadr, the main Shia leader of resistance to the occupation, met Iranian officials – reported to be from the Revolutionary Guard Corps – at an unofficial border crossing at al-Shib to pick up three shipments of rockets. Each shipment had six crates with six rockets in each one. They were transferred into a Toyota Landcruiser and driven to his home.

The report's source describes the commander as a well-known arms merchant with a near monopoly on the black market for weapons and the main supplier of weapons from Iran for Mahdi army fighters in the south-eastern provinces of Maysan, Dhi Qar and Basra as well as Sadr City in Baghdad. During Saddam's rule the merchant lived for 28 years in exile in Iran, hence his good contacts.

The shipment is said to be aimed at firing 108 rockets at the Green Zone in Baghdad. The intelligence report ends by saying that such a large-scale attack is unlikely since it would produce a US military response in Sadr City. The more likely threat would be a series of five to 10 rounds growing more frequent during the hours of darkness. The report says "the source is deemed as credible and the attack as plausible therefore this threat is assessed as very high". During 2008 the reports describe a number of raids on key figures believed to be involved in arms smuggling. On 20 January the logs include a graphic report of a raid as it is under way, complete with multiple acronyms, slang and exact timing: "3/B/1-2 reports they have bingo and are entering target building 1 to search 1337: 3/B/1-2 is entering a second target building 1405: 3/B/1-2 reports they have lost bingo 1440: 3/B/1-2 reports they have touchdown on rabbit 1455: 3/B/1-2 reports they have keys to the TGT's [target's] vehicle and 1 x UE [unidentified enemy] who is possible jackpot 1530: 3/B/1-2 is complete on site and is RTB ATT [returning to base after the targeting] with 1 x LN [local national's] vehicle and 1 x detainee."

It says the target is a Mahdi army member associated with the intimidation of Sunnis and attacks on coalition forces and Sunni neighbourhoods: "He is also directly involved with weapons trafficking from Iran to Baghdad and Nasiriya. His detention will significantly impact the flow of Iranian weapons to Baghdad in addition to reducing IDF [indirect fire] attacks against Sunnis and coalition forces." In early 2007 US and British officials began to accuse Iran of supplying anti-occupation fighters with advanced IEDs, known as "explosively formed penetrators". They said attacks using the powerful new type of roadside bomb against US forces had doubled during 2006. The war logs make few references to the devices. The only one that links to Iran appears on 29 December 2006 when the joint operations centre of multinational forces in Iraq says a named Iranian intelligence officer who is an Iraqi citizen has "ordered members of his improvised explosive device (IED) and explosively formed penetrator (EFP) network to attack the main British base in Basra".

The attack is to occur on the night of 31 December 2006, taking advantage of new year celebrations, and consist of rocket attacks. He has ordered his people to attack a US base near Habbaniya, west of Baghdad. British military authorities made no report of any such attack on their Basra base that night.

Published by The Guardian
Email This BlogThis! Share to Twitter Share to Facebook Share to Google Buzz
0 comments


Death at a checkpoint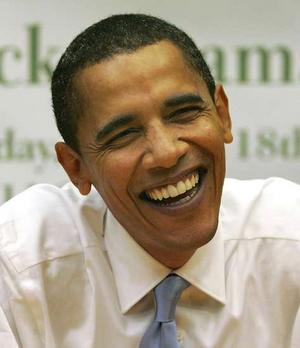 B/3-187 reported that a white 2X door hatchback vehicle entered the coalition forces (CF) only lane in close proximity to the OP inherently forcing soldiers manning battle positions (BPs) to increase their force protection level to safeguard personnel and equipment. B/3-187 reported that the soldiers graduated their levels of response to the threat perceived by the vehicles movement toward CF resulting in disabling shots being fired to bring the vehicle to a halt before it could reach CF positions at the BPs and within the OP.

This is the US military's record of the death of a pregnant woman shot by its soldiers at checkpoint while on her way to give birth at a maternity hospital.

Nabiha Jassim was 35 years old when she was killed in the town of Samarra, 110km north of the Iraqi capital, Baghdad. She was being rushed to hospital by her brother, Khalid, when their car approached a US military checkpoint and observation post that had recently been set up. It was a journey the family would never complete.

The Iraq war files reveal that US troops manning the checkpoint believed that Nabiha's car posed a threat. As the vehicle carrying the family approached the checkpoint, the soldiers opened fire.Nabiha was killed in the hail of bullets that ripped through the car, shattering the windscreen and leaving Khalid badly cut. Her cousin, Saliha Hassan, 57, was also shot dead in the incident, which left the road covered in blood and broken glass.

Nabiha's body was rushed to the hospital in an effort to save her baby, but the unborn child died in her womb. Had she reached the hospital safely, she would have given birth to a boy.Her story is just one of the hundreds of human tragedies that are catalogued in the Iraq war logs, which reveal that over the course of the conflict, almost 700 civilians were killed in more than 14000 violent incidents that took place at US military checkpoints.

These so-called "escalation of force" incidents follow a repetitive and deadly pattern. An Iraqi civilian approaches a US checkpoint, fails to understand soldiers' demands to stop, and is shot dead after being assessed as a threat to the platoon manning the checkpoint.

Just as repetitive is the US military response to such incidents: they are put down as a sort of collateral damage, seen as part of the inevitable cost of conflict, as victims of the accidents that happen under the fog of war.After Nabiha's death, the military said that the vehicle had entered a "clearly defined prohibited area" when they opened fire on it.

The war log makes no warning of any warning given to Khalid as he drove his sister and cousin towards their deaths, and he has said none was given."I was driving my car at full speed because I did not see any sign or warning from the Americans. It was not until they shot the two bullets that killed my sister and cousin that I stopped," he told the Associated Press news agency, shortly after the incident.

A brief statement was issued by military authorities in the aftermath of the incident that said: "US forces killed two women by mistake... when they were heading to a maternity hospital."At the time of Nabiha's death, US soldiers in Iraq were facing intense and regular attacks on the country's roads. Checkpoints had been targeted by gunmen and suicide bombers on a regular basis. There is no suggestion that her killing was anything other than a deadly mistake.

But for the friends and families of the innocent Iraqis mistakenly killed at US military checkpoints, knowing that their deaths were not intentional is scant consolation when such mistakes were repeated again and again.Expressions of regret from the US military, however well-intentioned, are worth little to ordinary Iraqis if no lessons were learned from mistakes that had such devastating consequences.

by Andrew Wander
Email This BlogThis! Share to Twitter Share to Facebook Share to Google Buzz
0 comments


Left to die in jail
(FRAGO) 242 "Provided the initial report confirms US forces were not involved in the detainee abuse, no further investigation will be conducted unless directed by HHQ."

(FRAGO) 039 "Now requires reports of Iraqi on Iraqi abuse be reported through operational channels"

In a single sentence, the US military blocks its officers from investigating torture committed by Iraqi security forces, condemning thousands of prisoners handed by US forces to Iraqi authorities to potential mistreatment and even death.

FRAGO 242, issued in June 2004, just two months after the Abu Ghraib prisoner abuse scandal, is smoking gun evidence that the US forces knowingly flouted international law in the way they dealt with the prisoners they took in the country.The UN Convention on Torture blocks states from handing individuals to the authorities of another state where this would place them at serious risk of torture.

The decision to turn a blind eye to prisoner abuse, despite more than 1300 individual reports of torture made to senior American officers, is evidence that the US knew exactly what was happening to the prisoners it took in the country.Ending torture was one of the stated aims of the war in Iraq. For those being held in Iraq's torture chambers, the order was more than a contradiction of these aims- it was a matter of life and death.

Adnan Awad Al Jumaili was arrested by Iraqi security forces on the May 17, 2007, on suspicion of involvement in armed attacks. He was taken to an Iraqi military base for interrogation, where he was visited four days later by a US military officer.The officer photographed him and noted that he had "no visible physical injuries". Eight days later, on May 29, another US military officer arrived at the jail, and noted that Adnan had bruises to his back and arms.

Despite these obvious signs of mistreatment, the US officer appears to have followed the 2005 order. A subsequent medical examination found no broken bones or internal injuries, but the following day, Adnan was dead.A post-mortem revealed an appalling catalogue of serious injuries. His body was extensively bruised, and he had suffered from internal bleeding in the brain, neck, abdomen, and his lungs had suffered tearing.

The Iraqi ministry of defence ordered an investigation into Adnan's death. Two guards stated that on the May 27, he had appeared to be in good physical condition, but had emerged from interrogation badly bruised and unable to stand. A guard reportedly struck him over the head with a fire extinguisher as he tried to stand.

An arrest warrant was issued against the Iraqi officer who had carried out the interrogation. The officer fled, and was finally arrested in 2008, a year after Adnan's death. He was held for three months before being released for lack of evidence.Adnan's body was never returned to his family, but photographs of him taken before and after his death show the horrifying extent of his injuries. The pictures show his back is deeply bruised, and marked with angry welts.

Adnan's story is one of the few cases of torture in Iraqi prisons that has been properly documented. It is, however, representative of the treatment received by thousands of prisoners held in Iraq.It is also a graphic example of the human cost of the policy pursued by US troops in the country, best summed up by then-US defence secretary Donald Rumsfeld in November 2005.

Following an assertion by Peter Pace, the chairman of the joint chiefs-of-staff that US troops had an obligation "to intervene and stop" abuse committed in Iraqi prisons, Rumsfeld corrected his general."I don't think you mean they have an obligation to physically stop it," Rumsfeld said. "It's to report it." It was a distinction that cost Adnan his life.

by Al-Jazeera