Petition to David Cameron
The charity Iraqi Christians in Need has sent us the following petition and appealed for people to support their cause. If you would like to add your
2010 to Prime Minister David Cameron.

Dear Prime Minister

You were no doubt the first to be briefed about the horrific massacre of Christians at Our Lady of Deliverance in Baghdad on the 31 October 2010.
This barbaric and unprecedented crime, has not only left a trail of devastation but now threatens the very existence of Christians in Iraq.
Christians have populated Iraq and living in peace since the first century AD well before the Roman Empire let alone Britain.

Last month's massacre is only one in a long line of crimes that have befallen this community since the invasion and occupation of Iraq by coalition
forces. Iraqi Christians accounted approximately for 5% of the population in 2003, and about 1% now and their numbers are dwindling every
passing day.

Their lives have been turned to hell as they flee for their lives in and out of the country. Neighbouring Muslim countries have welcomed these
refugees on a temporary basis with open arms well beyond their capacity.

Given Britain's role in putting these people in such a precarious position, it is not enough for this government to simply condemn these acts. We in
the West have had the benefit of centuries of secular society and do not employ enough empathy in the Middle East which does not have, let alone
take for granted the divide between politics and religion. Iraqi Christians who have for the whole striven to remain out of politics and live in peace
with their Muslim brothers and sisters are being perceived and persecuted as natural allies of the West. They are now become victims of religious
cleansing. Since even before the crusades, Arab Christians have been caught in the cross fire and we in Britain cannot continue ignore their
plight, God knows we owe it to them.

We are naturalised British citizens of Iraqi Christian Origin and other supporters. We feel privileged to be living in this country, who feel proud to call ourselves British and who feel honoured to be able to bring up our children at the heart of this civilised and religiously tolerant society. We are however shocked and dismayed as voters and tax payers to find that this religious tolerance is taken to extremes when some people with radical backgrounds are allowed to enter and benefit from this country whilst spreading their doctrine of hate, whilst some Christians are being turned away. We appreciate the tough decisions on immigration policy you need to make, especially in this economic climate and have every confidence you will make the right choices. Given Great Britain's role in Iraq, at various points in history, it is a moral obligation to adopt an exceptional open arms policy to Iraqi Christians.

Some Iraqi religious leaders were even calling for Christians to leave Iraq, this view was not shared by all members of the church some of which had been calling for Christians to stay in Iraq and defend themselves. This is proving impossible as this recent massacre at the Church and the most recent wave of terrors by bombing Christian homes in six localities on the morning of 10-11-10 demonstrates. We demand you exercise your influence in Iraq and the region to ensure their protection, safety and security for them as long as they are in Iraq and welcome those who want to come to this country in line with other European countries that are in the process of doing so.

Thank you for your actions on this critical issue.

Yours sincerely

NB Please refer to attached lists of signatories.

Email This
BlogThis!
Share to Twitter
Share to Facebook
Share to Google Buzz
0 comments


British Muslims support Iraqi Christians
The Muslims of Britain condemn the atrocious crimes of murder of Christians in Iraq (Report, 11 November) and they express their deep sorrow and sympathy for the families of the victims of the heinous crimes committed by people who in reality have nothing to do with any religion. It is a great tragedy that even seven years after the overthrow of the dictatorial regime of Saddam Hussain, and in spite of enormous financial and other resources thrown into Iraq, the country has yet not seen a strong and viable government which could maintain law and order. This a tragedy not only for the Christians, but all the people of Iraq. One fails to understand what role the US army is playing. If the object of the US army is to provide a viable government in Iraq, then it has certainly failed to do so.

While we understand the concern of the Iraqi archbishop in London about the safety of the Christians in Iraq, we cannot agree with his advice for the Christians to leave Iraq. For more than 1,000 years Christians, Jews and Muslims have lived in peace and harmony as good neighbours, and we have no doubt that they will continue to do so. The present suffering of Christians is a part of the tragic political situation suffered by all the people of Iraq. The Christians in Iraq are a part of Iraq. The majority of the Christians are not likely to leave Iraq and, if they do so, those who are left there are likely to be more vulnerable.

It is incumbent upon the US to bring pressure on the Iraqi politicians to bury their differences and come to some agreement which will enable them to form a strong government able to provide the security that the whole country needs. It is important that the Muslims in Iraq and the world over should come forward to express their condemnation of persecution of the Christian minority and to give whatever spiritual, material and practical help they can.

Shaikh Shuja

Chairman, British Muslim Council
Email This
BlogThis!
Share to Twitter
Share to Facebook
Share to Google Buzz
0 comments


Iraqi community united in grief
There was a palpable sense of grief and righteous anger at a memorial service for the victims of the recent Baghdad cathedral bombing, held at Holy Trinity Church, in Brook Green, west London on Friday. More than 800 Iraqi Christians attended the Syriac service, led by Bishop Alan Hopes and Syriac Catholic Chaplain Fr Nizar Simaan with Catholic and Orthodox clergy. The packed congregation included representatives from the Muslim community and local politicians. Messages were read from Archbishop Vincent Nichols, and Dr Rowan Williams, the Archbishop of Canterbury.
In a passionately delivered homily, Fr Simaan told the congregation: "we are followers of Christ who offered himself on the cross for the salvation of mankind. Our anger at this massacre will not allow hatred to find a place in our hearts. We can still say to all Iraqi people: You are dear to us and we love you. Watching the pictures and films of the massacre should not sow in us the desire for revenge."
Condemning violence he warned: "if you do these things, you will not have any place in eternal life, and you are just a killer, a murderer.""The Christians in Iraq are the original people of the land, and they have every right to stay and live there with respect. No one in Iraq must consider us as second or third class citizens," he said.
Fr Simaan appealed for the Iraqi authorities and foreign governments to do more to protect Christians in Iraq, and urged Muslim leaders to issue a Fatwa to prohibit the killing of Christians. He also called on Arabic and Islamic nations to condemn clearly and without reservation crimes against Christians in Iraq and everywhere.
The congregation gave Fr Simaan a standing ovation at the end of his homily. The congregation also clapped after a Muslim clergyman stood up to offer some words of support in Arabic.
The full text of Fr Simaan's homily follows:
Dear brothers and sisters, we are gathered here to celebrate the Mass and to pray for the martyrs of Our Lady of Deliverance in Baghdad. We pray also for all innocent Iraqi people who have been victims of violence (Muslims, Yazidis, Arab and Kurdish…).
The Massacre: The barbarous massacre in the Church of Our Lady of Deliverance in Baghdad will not make us forget our identity: we are followers of Christ who offered himself on the cross for the salvation of mankind. Our anger at this massacre will not allow hatred to find a place in our hearts. We can still say to all Iraqi people: You are dear to us and we love you. Watching the pictures and films of the massacre should not sow in us the desire for revenge.
We believe that life is a gift from God and no one has the right to take it away. Our lament and our sorrow for our martyrs will not take away our Christian happiness. We will continue our religious and social celebration in a joyful way. The martyrdom of the fifty two people will not stop us having strong hope in a bright future for Iraq and her people. We will always play an active part in making this possible. The continuing threat from the terrorist groups will not force us to leave the land of our fathers. We will stay in Iraq and with other Iraqis we will challenge the terrorists until they are defeated.
Christians in Iraq: The Christians in Iraq are the fruit of God's love, which is beyond any hate. We will stay in Iraq to plant this love between all God's people. The Christians in Iraq are the original people of the land, and they have every right to stay and live there with respect. No one in Iraq must consider us as second or third class citizens. The Christians in Iraq have played a principal part in the history of Iraq over centuries. They have shed their blood defending the country. They are determined to defend it still. The Christians in Iraq are witnesses of the truth of Christ which challenges all the dishonesty of others.
We have the duty to announce the truth, to proclaim Christianity in freedom. The Christians in Iraq are the light which illuminates the souls, the minds and the hearts of all Iraqi people. Killing so many Christians will not extinguish the lamp. Their tears will be the oil which keeps this light alive. The Christians in Iraq are the doves which bring the news of peace, and work for peace. Our hands are extended to shake every honest and peaceful hand in Iraq. The Christians in Iraq are the salt which gives taste and flavour to Iraqi society.
Christian Mission: Christians were, are persecuted and condemned to death in the Middle East. It is an inevitable part of the Christian mission in this world. The Christian martyr is the one who dies to give life for others, while the terrorist groups call 'martyr' the one who destroys his own life and the life of other innocent people. Please dear young people do not let the terrorist deceive you, you are not going to be a martyr if you do these things, you will not have any place in eternal life, and you are just a killer, a murderer.
Let us remember that the immensity of Nero's armies could not stop the church at her beginning. So how can the terrorist groups dare to think that they can defeat the church when Christ himself said that the gates of the underworld cannot hold against it. No matter how many Christians were killed or will be killed, no matter what kind of threat, the victory will be for truth, for the Christian Church and her people. We know that some individuals may decide to leave Iraq after this massacre, for these we ask other countries to open their door for them and welcome them. We are sure that the majority of Christians will stay in Iraq, and by their staying they are proclaiming victory over the terrorist organizations. Our duty is to offer them every kind of help: politically, economically and spiritually.
Appeal: In our modern world no one can close their eyes and not care about this criminal act. No one can be silent in the face of this massacre. We appeal to all who believe in human rights and defend them, especially the UN and other international organizations to stand against this massacre and do more not just by words but by practical acts. We ask everyone who is in power: Her Majesty's Government, The Unities States the European Union and all others to take the responsibility of protecting the Christians and all Iraqi people from persecution and similar outrages.
We ask the politicians in Iraq, the government and the security forces to do more to protect the Christians, and to discover who is responsible for all crimes against Christians. We appeal to our Muslim brothers and sisters especially in Iraq, with whom we drank the same water from the Tigris and Euphrates; and eat the same fruit from our blessed land. We appeal to them to stand strongly against this kind of massacre.
We ask their leaders: Sunni or Shiite, to issue a Fatwa to prohibit the killing of Christians. We appeal to Arabic and Islamic nations to condemn clearly and without reservation crimes against Christians in Iraq and everywhere. Keeping silence means you are part of what is happening to the Christians in Iraq today. Please do not be like Pilate: don't wash your hands saying: "I am innocent of this blood."
The heavenly Father will welcome all those who paid so dearly with their blood. Their martyrdom will bless the Church of our Lady of Deliverance, making it a stronger bastion for future generations and bigger thorn in the side of evil men and women who do not truly believe in God.
To view a Frost over the World interview with Fr Nizar Semaan on Friday, November 12, 2010 click here
Email This
BlogThis!
Share to Twitter
Share to Facebook
Share to Google Buzz
0 comments


Silence around Christian massacre
On Oct. 15, Syrian Catholic Archbishop Athanase Matti Shaba Matoka of Baghdad delivered one of the most memorable interventions during the Synod of Bishops for the Middle East -- words made even more poignant by the Oct. 31 attack on worshippers at his cathedral. What follows is an excerpt from his text:
" . . . Iraq does not cease living a situation of instability of trials and wars. The last being the American occupation. Christians have always had their part in the sacrifices and tribulations: with the martyrs in the wars and all sorts of different hardships.
"Since the year 2003, Christians are the victims of a killing situation, which has provoked a great emigration from Iraq . . . without a doubt there are only about 400,000 Christians left of the 800,000 that lived there. The invasion of Iraq by America and its allies brought to Iraq in general, and especially to its Christians, destruction and ruin on all levels.
"Churches were blown up, bishops and priests and lay persons were massacred, many were the victims of aggression. Doctors and businessmen were kidnapped, others were threatened, storage places and homes were pillaged . . . here still is the fear of the unknown, insecurity and instability, as well as the continuation of emigration . . . . The tears are continuous between the different religious and political composing elements, as well as external influence by external powers, especially neighbouring countries.
"Seven years have passed and Christianity is still bleeding. Where is the world's conscience?"His intervention was moving, prophetic and provocative.There is a basic deep-seated misunderstanding that needs to be exposed; we are not talking about a "religious" problem. What is at stake is the possibility of people exercising their human rights, of which religious ones are an important and vital component.Consider the remarks by Corbishop Philip Najem, procurator for the Chaldean Catholic Church following the Baghdad attack.
"This attack has been condemned by the whole Iraqi community! It is not a matter of faith! Certainly, the intention is to create chaos. There are dark forces that have entered the country only to create this division and to prevent the process of pacification of Iraq . . . I heard yesterday that there were many Muslims who had gone to donate blood for the victims who were injured in the church. The extremists have been condemned by Muslims themselves: by that Islam that knows God, that knows faith, that knows love, that knows charity! . . . . This is a barbaric attack, different from other attacks . . . no one can say that this has been done in the name of a religion, a faith or a god. This is an attack against humanity, against the Church, against religion, against faith, against the dignity of the human being."
All the world remains a spectator before what is happening in Iraq, especially with regards to Christians. Why is there such a general lack of Western government and public interest and action for these persecuted people and the human right of religious freedom?
From time to time, we raise our voices and protest about individual human rights abuses such as the plight of Sakineh Mohammadi Ashtiani, the Azeri-Iranian woman whose stoning sentence for adultery was suspended after an international outcry earlier this year. Now many are again expressing their outrage and horror at the prospects of her hanging.
But the abuses in Iraq are generally confined to silence. There are many reasons, but I would suggest two.
The first is connected to the importance of economic relations between the West and certain Islamic countries, primarily Saudi Arabia and the Arab Emirates, but also some others, perhaps less rich and powerful, but still meaningful on the economic chessboard. Evidently, it is more difficult to raise one's voice, protest or make requests or demands, when millions of dollars in business are involved. We raised our voices against the violations perpetrated in the Balkans by the Serbs, but we remain silent on the violations of human rights in Saudi Arabia and the Middle East, well aware that in the second case, we risk the profits connected with oil. If there is a conflict, human rights are placed second.
The second reason for inertia is that in a modern secular culture, religious freedom is considered a minor issue. Many within western culture appears to believe that religion is something of the historical past, old-fashioned, and a source of problems and visions that should be abandoned at the lowest levels of international diplomacy.
Freedom of conscience and of religion is a primary and inalienable right of the human person; what is more, insofar as it touches the innermost sphere of the spirit, one can even say that it upholds the justification, deeply rooted in each individual, of all other liberties.
Our governments must apply diplomatic, political, and economic pressure on the governments that impede the exercise of religious freedom. Governments must insist on the application of the so-called principle of reciprocity, that is, translating the religious opportunities that have been allowed in the West towards Muslims to analogous measures that should be granted to Christians living in Islamic countries.
Furthermore, Muslims living in the West should advocate for rights of non-Muslims from the authorities of their native countries. Muslim religious leaders have a duty to condemn these terrorist attacks in public and highlight the religious texts that support the spirit of tolerance and peaceful coexistence between religions.
May the sacrifice of our brothers and sisters be the seed of peace and true rebirth, and that those who care about reconciliation, solidarity and fraternal coexistence find the strength and motivation to do good and advance the cause of justice and peace.
Fred Henry is the Catholic Bishop of Calgary.
© Copyright (c)
The Calgary Herald
Email This
BlogThis!
Share to Twitter
Share to Facebook
Share to Google Buzz
0 comments


Iraqi Christians, fear is knocking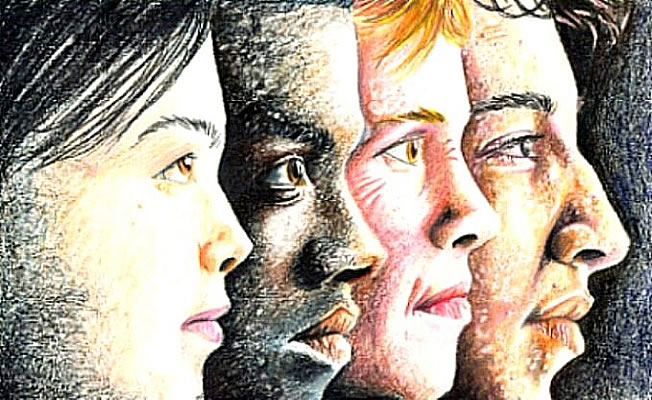 She lives in a paralyzing state of "constant and fear" and it's forcing her to keep her children indoors and out of school.
That's how one Baghdad woman describes the dire predicament faced by her and other Iraqi Christians, a dwindling community that is enduring another string of anti-Christian sectarian assaults in Baghdad and in Mosul.
The woman, who didn't want to be identified because of fear for her life, said security hasn't been beefed up since the assaults began on October 31, when the Sayidat al-Nejat Cathedral, or Our Lady of Salvation Church, was attacked.
"We only have God," said the woman, who lost a family member in the church attack. "God is the only one watching over us."Her words reflect the fears across the world of the ancient Iraqi Christian community, a people that numbered 1.4 million people in 2003, before the war in Iraq, and is estimated to now be only 500,000, the U.S. Commission on International Religious Freedom said.
USCIRF, a U.S. government agency that listed the numbers in its 2010 report, said Christian leaders are warning that the result of this decline could signal "the end of Christianity in Iraq."In a country of more than 29 million people, Christians and other minorities are relative specks in a population where 97 percent are Muslim -- 60 to 65 percent Shiite and 32 to 37 percent Sunni, the CIA World Factbook said.
As sectarian violence raged during the war, Iraqis of all religions have fled for other countries. But a disproportionate number of Christians have landed in Lebanon, Syria and Jordan, the three main countries of refuge.
Sybella Wilkes, a spokeswoman at the U.N. High Commissioner for Refugees, said the overall Christian population in Iraq is 1 1/2 to 2 percent. But, she said, the number of Christians registered in those three countries are 11 to 15 percent of the overall population of Iraqi refugees.The UNHCR says on its website that the total number of Iraqi refugees in the world stood at nearly 1.78 million in January.
David Nona, chairman of the Chaldean Federation of America, says the news is "getting worse" and he is hearing and reading about a siege mentality among his fellow Christians in Iraq -- not going outside and not opening the door for people, for example.
"People are truly terrified," said Nona, whose Chaldean community in the Detroit area -- about 140,000 or so people -- has hosted an influx of about 25,000 Chaldo-Assyrians over the past three years.
Nona said many people who have been able to flee over the years have had the wherewithal to do so and those who remain might not have the means and connections to get out. The people there not only live in fear, but they can't work or send their children to school. And people of marrying age can't find partners.
There have been proposals for special regions for minorities, such as an autonomous region in the Nineveh Plains in northern Iraq, where many Christians live. The three-province Kurdish regional government has welcomed Christians.
But for many, Nona says, there's "no hope."
"It is very ironic that the last legacy of this war in Iraq, which was intended to change hearts and minds in the Arab and Islamic world toward the West is bringing about the extinction of one of the oldest Christian communities in the world," he said."Right now, we are facing an existential problem."
Nona believes that the political stalemate in Iraq since elections in March has affected the sectarian violence. Kurds, Shiite and Sunni Arab lawmakers have been working to salvage a power-sharing agreement and a new government is in the process of formation.
"Right now, the fact is, there has not been a government. There is no control. There is no security. Americans are leaving. The terrorists want to remind the government and the world that the situation is not as secure as the administration and media would like it to be," he said.
"A lot of people think the Iraq war has been won and we have won," he said. "That's the farthest from the truth."The Islamic State of Iraq, suspected of ties to al Qaeda in Iraq, claimed responsibility for the church attack, and many religious, ethnic and political factors could be at play in the violence.
Anti-Christian sentiment has flared up amid the sectarian hatreds in Iraq. Christians, who have interacted well with Muslims in years past, have been seen as pro-Western and their businesses, such as liquor stores, had to be closed.Like many in the Iraqi Christian diaspora, Waiel Hindo, director of administration and finance in IT services at the University of Chicago, follows the developments about his fellow Christians in Iraq.
He said the minute he heard the news, he thought that militants possibly could have been reacting to the Quran-burning threat by a pastor in Florida.That threat was called off in September, but it inflamed many people in the Muslim world."Anytime someone insults one religion, the other religion retaliates," Hindo said.
Nona believes security forces guarding the Sayidat al-Nejat Cathedral may have played a role in allowing the attack since many checkpoints were set up at the church. Hindo believes security was relaxed.
"Not in my wildest dreams did I think they were going to go to that church," said Hindo, who noted that churches are many times soft targets and Christians don't carry guns. Nona pointed out that Christians don't have militias as Muslim groups do.
The attacks that started in Baghdad have spread to the northern Iraqi city of Mosul in Nineveh province. In the latest attack, police said, a bomb attached to a vehicle killed a man and his 6-year-old daughter in Mosul on Tuesday.
This posed a problem for the Baghdad woman living in fear. She wanted to go to Mosul where her sister lives.But her sister called, told her about the latest attacks targeting the community, and advised her not to come.
by
CNN
Email This
BlogThis!
Share to Twitter
Share to Facebook
Share to Google Buzz